56 ème Fête des Chieuves !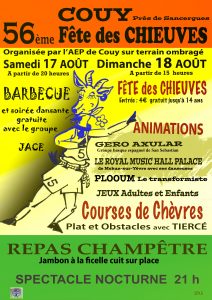 ​Comme tous les ans , Fabrice et Viviane sont présents à la Fête des Chieuves de Couy (18140) pour faire déguster nos champagne !!
N'hésitez pas à venir les voir à leur stand!!
Viviane et Fabrice seront présents à la 28ème Foire de Printemps à ISDES (45620) afin de vous faire déguster nos champagnes et vous faire découvrir la maison pour ceux qui ne connaissent pas encore !
Feel free to come and say hello you will be well received!
A bientôt !!