Depuis le début du mois, la famille s'affaire dans les vignes, nous entrons dans la période du palissage.
Trellising consists in orienting the vegetation thanks to the support and lifting threads that are lifted up and hang on the stakes as the vine grows.
Chez nous, nous utilisons beaucoup de "4 fils" dans nos vignes, ce qui consiste à ajouter des "fils de pieds" pour aider à orienter encore mieux la pousse.
Cette année, nous testons dans nos vignes la mise en place d'écarteurs, cette technique nous permet de ne plus avoir de fils qui "traînent" , de maintenir la végétation en cas de vent et de gagner du temps au palissage.
Pour cette période nous embauchons et formons une petite équipe, cette période dure environ 3 semaines / 1 mois.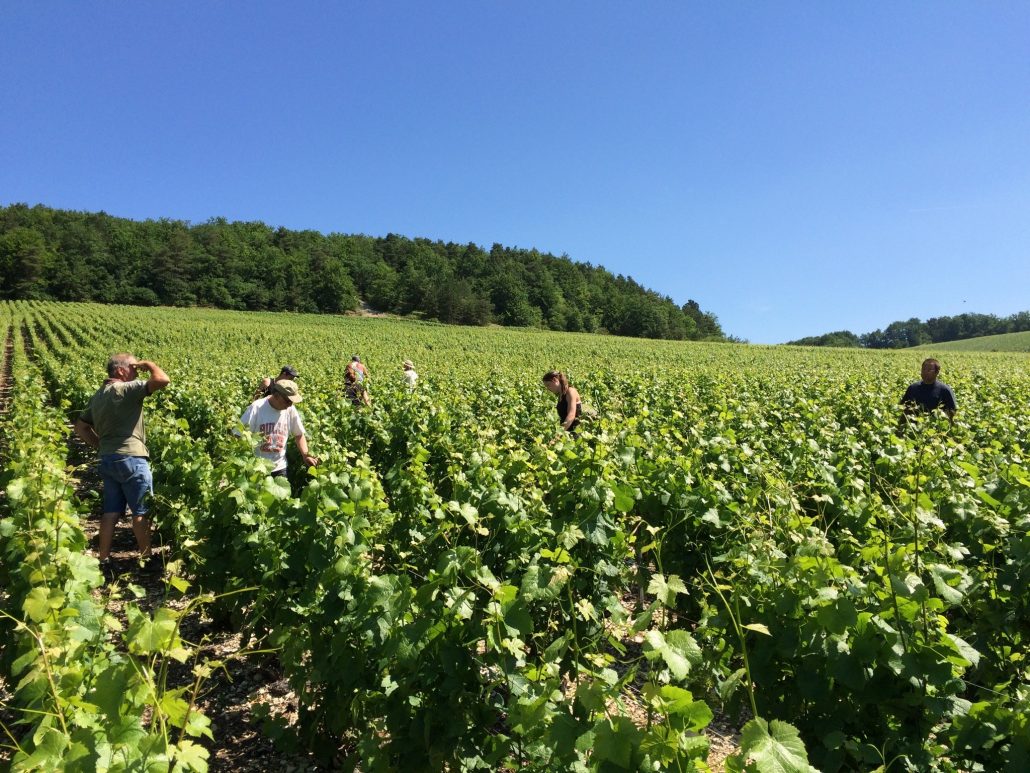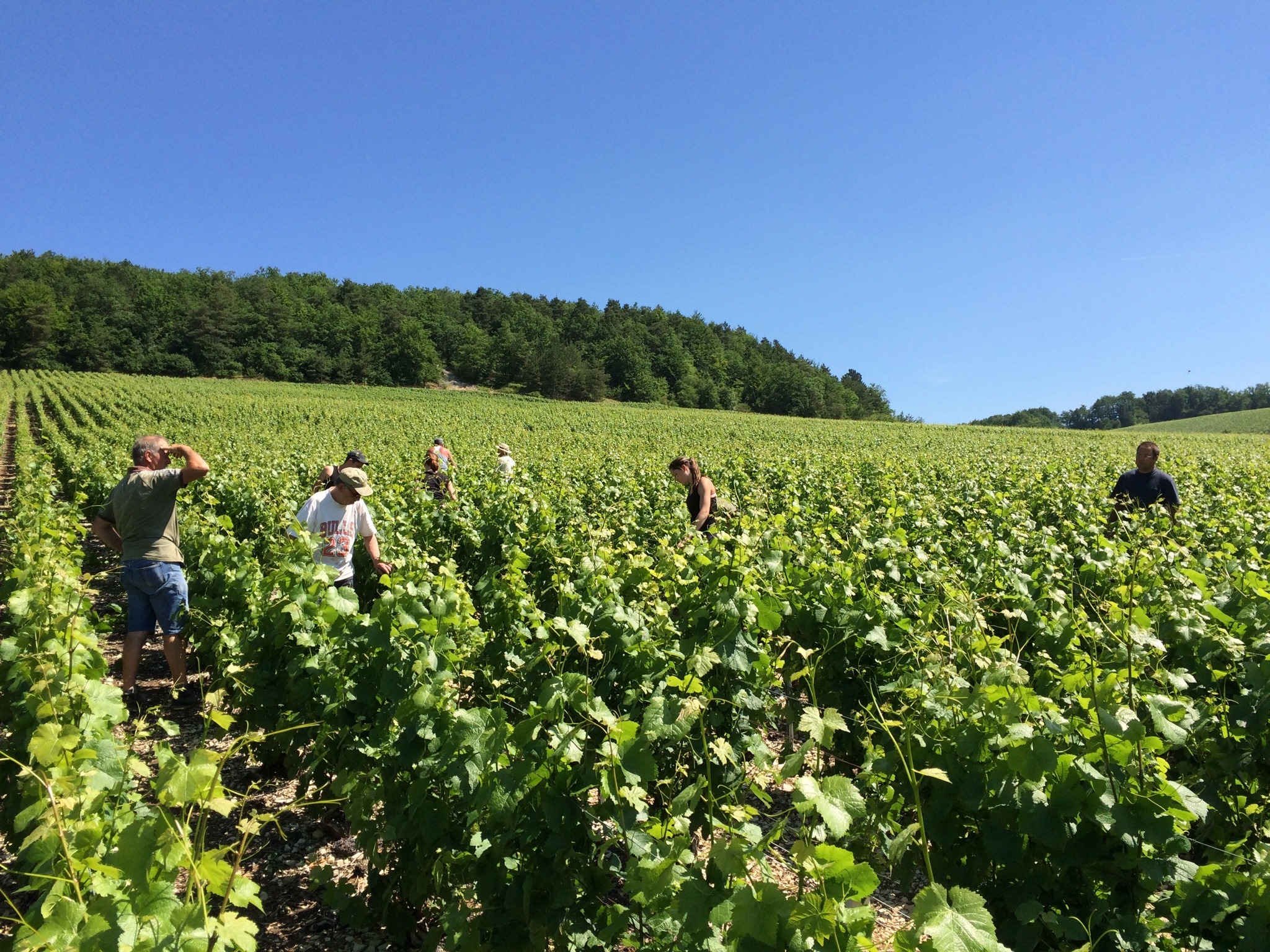 Zoom sur la Vendange 2019 !!!
Nous vous invitons à découvrir d'une manière assez originale les "coulisses" de nos vendanges au Champagne Fabrice Etienne .
De la cueillette par nos petites mains , à la sortie des jus au pressoir nous vous montrons tout !!
Nos maîtres mots : Travail , Rigueur , Convivialité et Ambiance Familiale !!
Un grand merci à Stephane Drion pour son super travail , aussi sérieux dans son travail que sympa, n'hésitez pas !!
Merci à ceux qui partagerons pour lui …..et aussi pour nous bien sûr !! Nous sommes fiers
Amicalement ,
Famille ETIENNE Fabrice