Champagne Fabrice Etienne
Champagne Fabrice Etienne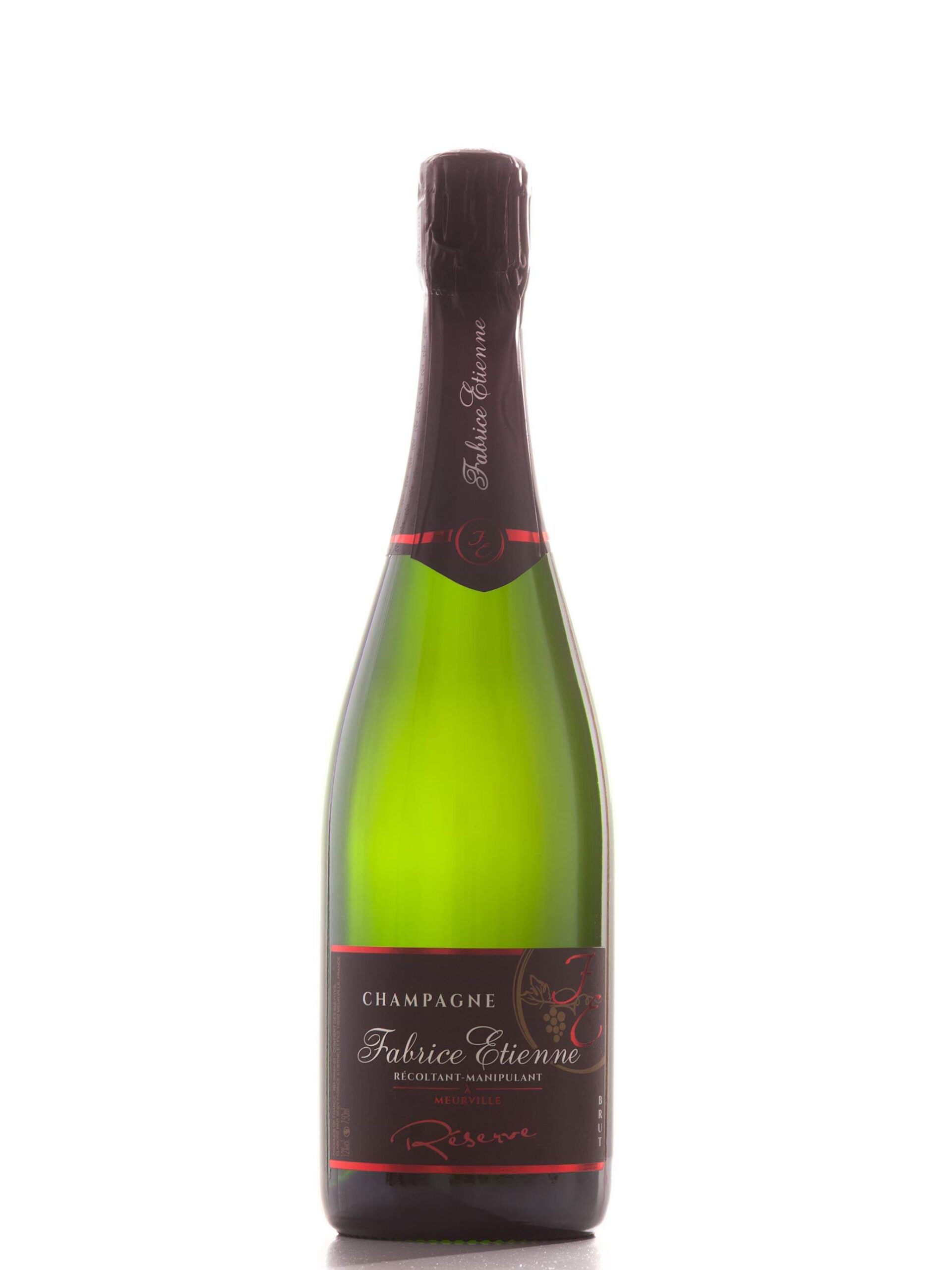 Champagne Réserve Brut
This cuvée is made from 3 champagne grape varieties (Pinot Noir, Pinot Meunier and hardonnay) and matured for 5 years in our cellars.
This champagne is balanced, complex, with a nice length in the mouth.
Ideal for an aperitif or for any other moment of a meal.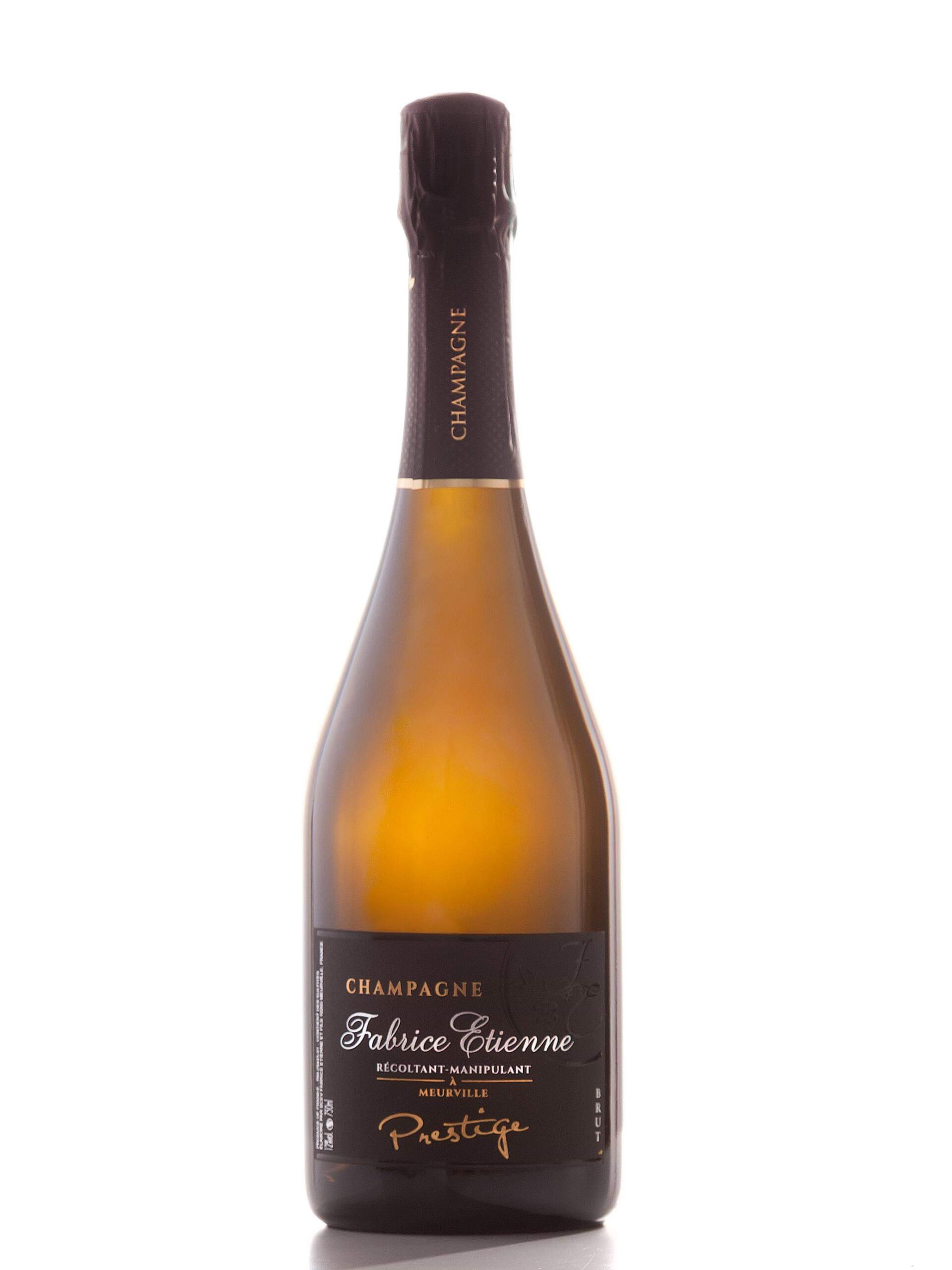 Prestige Brut Champagne
This cuvée is made from our finest Chardonnay and Pinot Noir vines.
The blend is partly made from reserve wine from previous years that has "aged" in our winery. This gives an expressive and generous wine, endowed with a beautiful aromatic power.
A pleasure in all circumstances!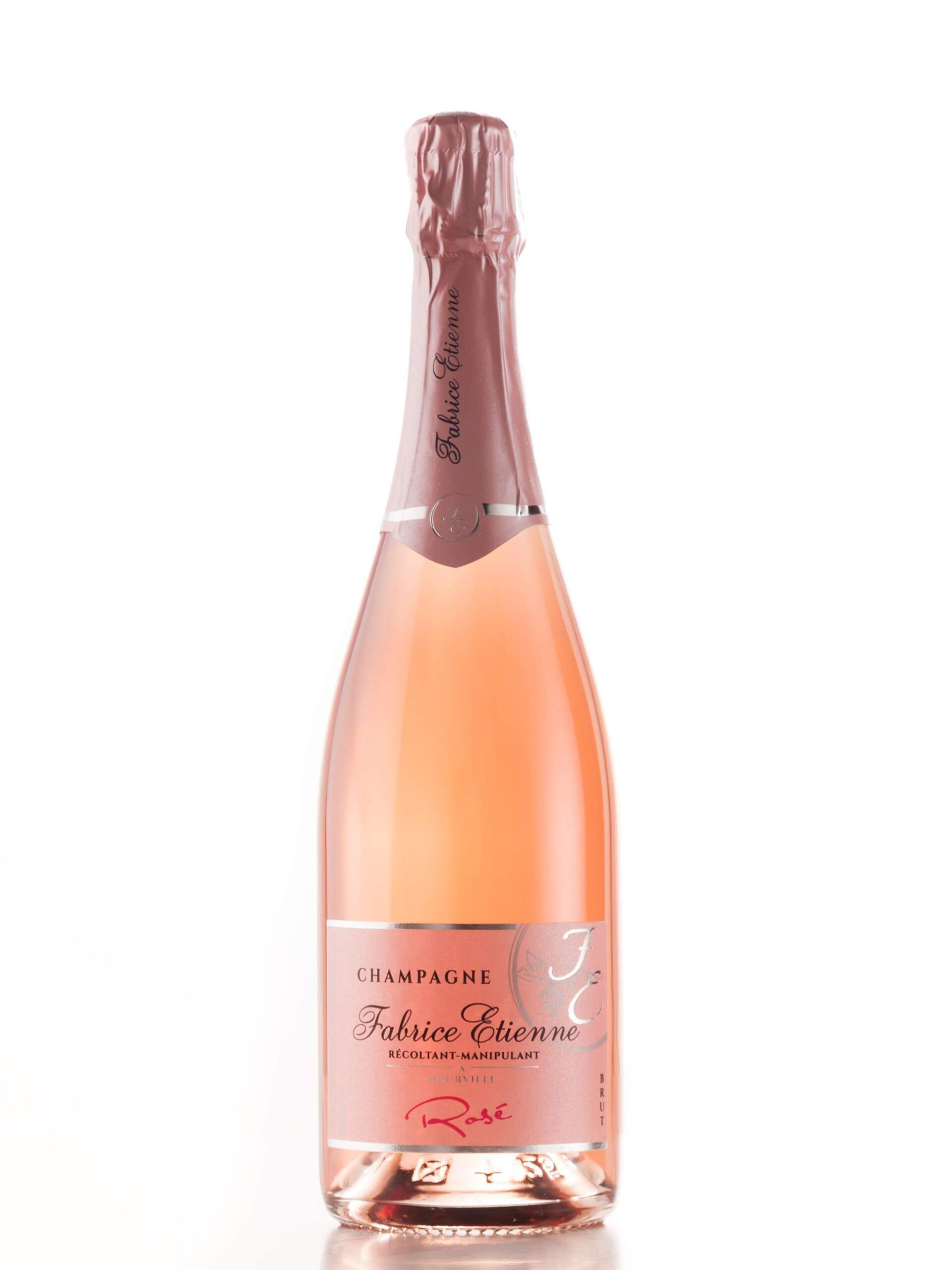 Champagne Rosé Brut
This Champagne with a pretty cherry pink color surprises with its fruitiness and intense bouquet.
With fruity notes on the nose and a certain vinosity on the palate, it goes perfectly with red or white meats.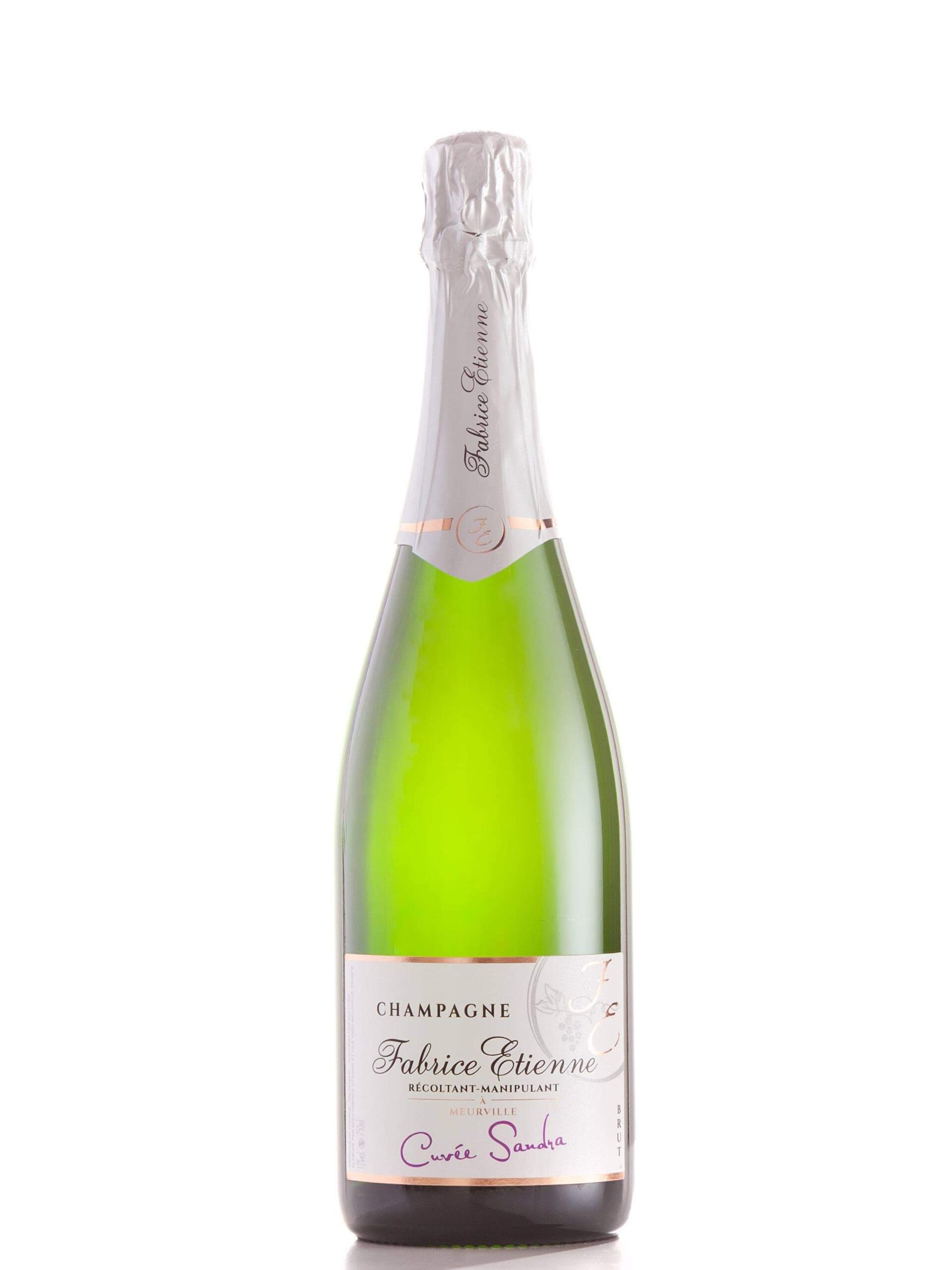 Champagne Cuvée Sandra Brut
This 100% Chardonnay cuvée will delight you with its lightness and elegance
To be enjoyed as an aperitif, with fish, seafood and exotic dishes or with a dessert.
Champagne Fabrice Etienne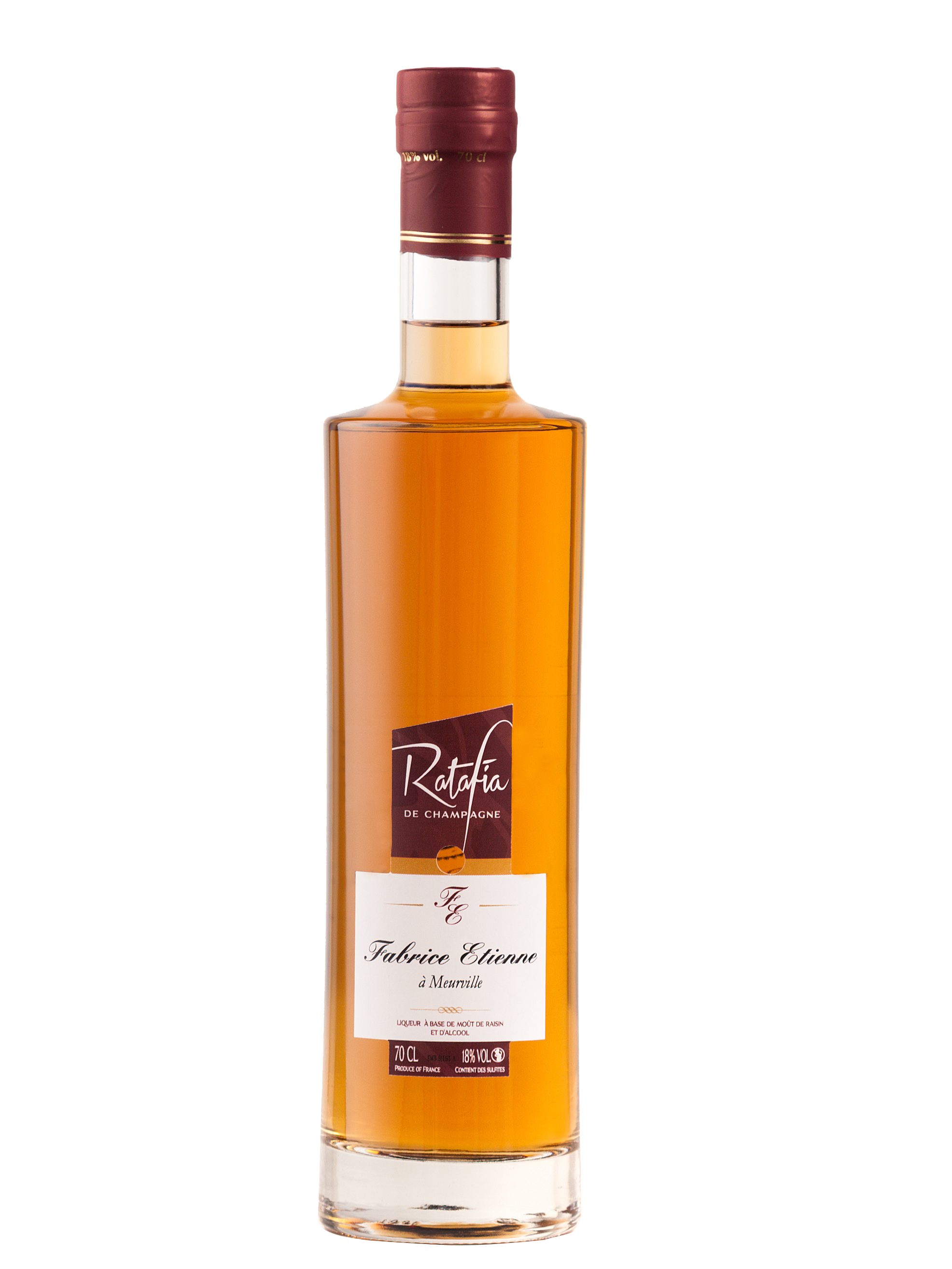 Ratafia of champagne
Result of our know-how, discover our Ratafia which will amaze your taste buds for your greatest pleasure.
To serve fresh, as an aperitif or to accompany melon, ham of Italy, fois gras and figs.